Croatia – CABCT
Hrvatsko Udruzenje za Bihevioralno-Kognitivne Terapije
Croatian Association for Behavioral-Cognitive Therapies
Official address:
Augusta Senoe 25
10 000 Zagreb
Croatia
T +385 1 4827795
E: tajnistvo.kbt@gmail.com
W:www.cabct.hr
President:
Ivanka Živčić-Bećirević
Main activities:
Opportunity of training via the association 
basic training   
continuous training      
supervision training 
Organisation of regular event
regular congress (national congress of CABCT)
scientific days  
EABCT-representative:
Branka Bagarić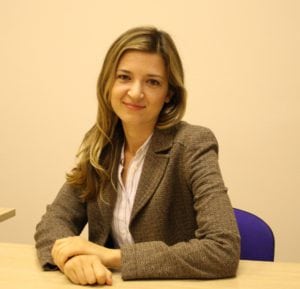 General information on CABCT:
Number of members 96
Information about membership:                                                               Who can be a member? – Psychologists and medical doctors
Official Language: Croatian
Date of foundation: 1995
Date when joined EABCT: 1997
Date of EABCT accreditation: 2010
CABCT was founded in Zagreb in 1995, although first organised CBT activities in Croatia started in 1980s. Today, we regularly provide training on several locations in Croatia: Zagreb, Split, Rijeka and Osijek. Due to epidemiological constraints, our training is currently held online.
We regullary collaborate with national assocations in the region, and our supervisors partake in the supervision in Slovenia and Bosnia and Herzegovina.
We have co-organised training for supervisors as a part of projects funded by the EABCT; Training in CBT supervision in 2011 and Supervision of Supervisors in 2017.
CABCT has successfully organised 39th EABCT Congress in 2009 in Dubrovnik and its first national congress on CBT in 2015 inZagreb. We also planned to hold the International Conference of CBT for Children and Adolescents: New Challenges for New Generations in 2020, but had to cancel due to COVID-19 pandemic.
Within our Counselling centre, clients can receive individual CBT, couples' therapy, group CBT for academic difficulties, social phobia, attend Mindfulness Based Cognitive Therapy or assertiveness training. We also organize psychological tea parties – free psychoeducational workshops for our citizens.
CABCT conducted several projects founded by the Croatian government including: Leave the anger behind bars – computerized cognitive-behavioral treatment for anger management for the incarcerated population, Overcoming stress with mindfulness – program for penitentiary personnel and Training for penitentiary personnel to conduct mindfulness programs.
Our research activities have been focused on:
efficacy of group CBT for academic difficulties, group CBT for social phobia and computerised CBT for anger issues
clients' beliefs about psychotherapy and therapists' beliefs about technology in psychotherapy and exposure therapy